TR-1001 IP Media Networks
(Video Over IP, SMPTE ST 2022/ ST 2110, PTP, NMOS & More)
3 days (Flexible)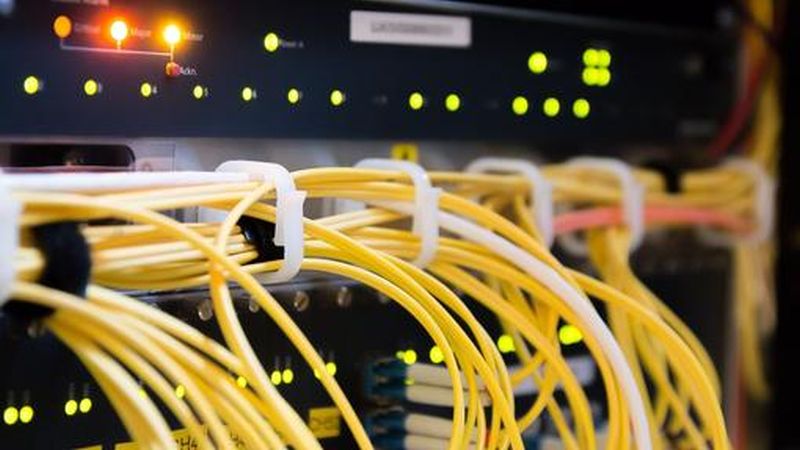 Overview
This training course covers everything you need to know about IP-based networking for Media Production. It covers all the essential network protocols and standards for uncompressed video over IP as well as looking at how to make such systems work through the use of PTP and new NMOS specifications.
The course is normally presented over 3 days including some hands-on workshops. It can be simplified to cover all topics in 2 days and by removing the hands-on sessions. 
Target Audience & Outcomes
Anyone working in a technical role requiring a good grounding in networking for broadcast/media production or those who have already been working with the technology but perhaps needs to take a step back and understand it all properly.
Attendees of this course will be able to explain how IP networks function and how they are being used by the various standards for uncompressed video and audio over IP. Attendees will also have up to date knowledge of JT-NM TR-1001 and the requirements it sets out for a functional media network using control level protocols such as NMOS.
Course Syllabus
IP for Media
Why IP? (Broadcast Architectures)
Industry/Standards Bodies (IETF, IEEE, SMPTE, AES, VSF, AMWA, EBU, JT-NM, AIMS)
Evolution of IP Video Standards (Compressed & Uncompressed)
SMPTE ST 2022 Standards Family
SMPTE ST 2110 Standards Family
SDP (Session Description Protocol)
NMOS Introduction (Network Media Open Specifications)
JT-NM TR-1001 Specification for media networks Introduction
IP Networks
OSI 7-layer model
Layer 2 / Layer 3 Networking
TCP / UDP Data Transport
RTP – Real-time Transport Protocol (RFC 3550 / RFC 4175)
Unicast / Multicast
Network Switch Processing
Network Architectures (Spine/Leaf, Monolithic)
Software Defined Networking
Synchronisation & Timing
Background (Broadcast system timing, NTP)
Time Standards (GMT, UTC, GPS, TAI)
PTP (IEEE 1598 Precision Time Protocol v1/v2)

Epoc
Profiles (SMPTE ST 2059-2)
Best Master Clock Algorithm (BMCA)
Unicast / Multicast
1-Step / 2-Step messaging (SW/HW timestamping)
Network Architecture Jitter
Boundary Clocks / Transparent Clocks
End-to-End / Peer-Delay
IP Media Formats Deep-Dive & Analysis
SMPTE ST 2022-6
SMPTE ST 2110-10 – System (including SDP detail)
SMPTE ST 2110-20 – Uncompressed Video
SMPTE ST 2110-30 / AES 67 – Uncompressed Audio
SMPTE ST 2110-31 – AES3 Audio
SMPTE ST 2110-40 – Ancillary data
SMPTE ST 2110-21 – Traffic Shaping
TR-04 / SMPTE 2022-8
Analysing Streams using Wireshark & Other Tools
Stream Protection & Error Correction
SMPTE ST 2022-7 (Dual Path Redundancy)
FEC (Forward Error Correction) / SMPTE 2022-5
Uncompressed video over WAN
Compressed Stream Protection Techniques (SRT/RIST/Proprietary)
Making it all Work
JT-NM Reference Architecture
NMOS Key Concepts
NMOS IS-04
NMOS IS-05
NMOS IS-06
NMOS IS-07
NMOS IS-08
Other NMOS activities (IS-09, IS-10, BCP-002, BCP-003)
Media Timing & Lipsync
JT-NM TR-1001
JT-NM Tested Programme (pre-NAB/Pre-IBC 2019) – Interoperability Testing and Results
Other Topics
SMPTE 2110-22 – Compressed Video
SMPTE 2110-23 – Single Video Transport over Multiple Streams
Transport of Graphics over IP (ST 2110)
Cost
The fee to run this course as a 3-day session is £5,000. This is a fixed fee regardless of the number of attendees, however the recommended maximum number of attendees is 6. For hands on sessions each attendee will need access to a Windows PC – requirements will be discussed when booking. Travel and accommodation expenses are recharged as incurred (an inclusive fixed price can be provided on request).