The Broadcast Training Day
1 day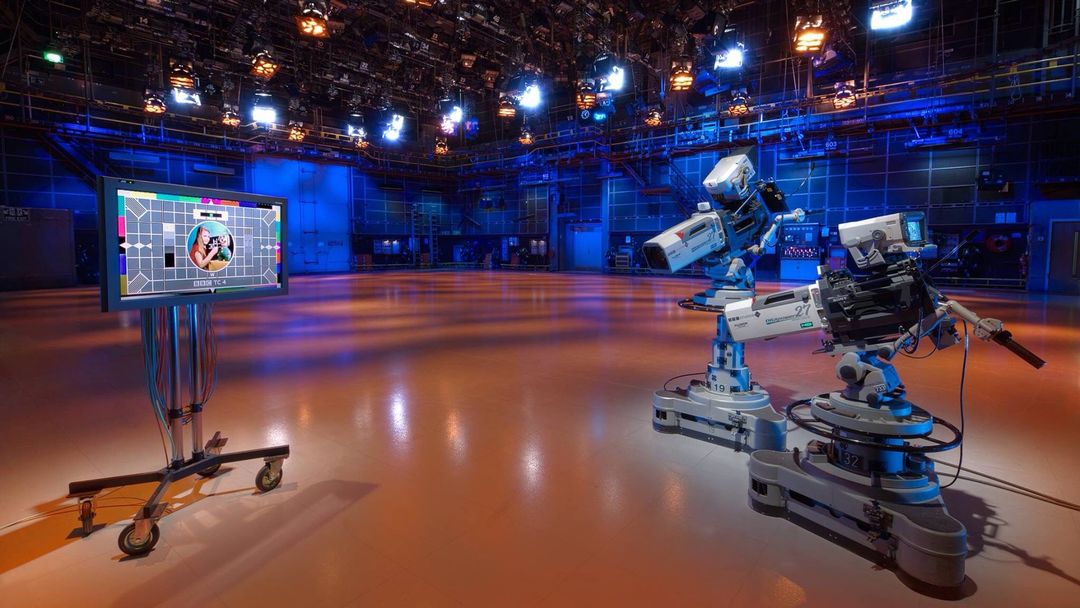 Overview
This 1 day Broadcast Training course is presented for a fixed price at your premises.
The schedule for the day has been put together to provide a cost effective way to address the often overlooked basics of the broadcast industry and its technology, whilst also having a positive impact on staff morale by encouraging back-office/admin staff to be included in the initial session(s).

All sessions are presenter-led with the 3rd 'technology primer' session being a lot less formal with scope for wider discussions and frequent tangential topics.
As can be seen by the diagram, the first session is suitable for all staff and has been run successfully to quite large groups (30+).
There is no upper limit to the number of attendees for each session but the later technical one is more effective when limited to a maximum of 10 people to allow questions to be adequately addressed. 
Requirements
Broadcast Training Day sessions are held at a customer's premises or nearby location to minimise staff travel costs. Session timing can be modified to suit attendees but would typically run from 9:30am through to 17:00 (possibly 18:00 if possible).
It is preferred for sessions to be held in a dedicated room conducive to open discussion. A HDMI capable 16:9 display or projector is required with a display size suitable for all attendees to be able to comfortably read a 16pt font.
10 printed copies of all course slides will be provided, additional copies can be printed by the customer as required as notes will also be shared as watermarked PDFs.
Internet connectivity (wired or WiFi) and a whiteboard or flipchart are beneficial but not critical if unavailable. 
Sessions Aims & Target Audience
Session 1 (AM): Broadcast Industry Primer
Introduces what is/isn't the industry and broadcast chain, demystifies the vocabulary used
Suitable for ALL STAFF (admin/non-technical/engineering/services/management)
Session 2 (AM): From The CRT to IP: The evolution of video and what you need to know about IP
Accessible run-through the evolution of broadcast video and key concepts relating to IP
Suitable for all semi-technical staff and anyone with an indirect technical interest
Sets the scene well for Session 3 (i.e. outline scope of video tech before going into detail)
Session 3 (PM): Broadcast Technology Primer
Basics of Audio, Video, Sampling, Digital/IP formats, Compression and other topics
Suitable for all staff in technical roles
Attendance recommended regardless of prior knowledge (solidify/correct understanding)
Attendees encouraged to contribute experiences and sharing of knowledge with colleagues
Detailed Syllabus
The Broadcast Training Day syllabus below details the main topics covered in each session. This is not an extensive list – some topics and areas of detail have been omitted for brevity.
Slides make extensive use of animation to help explain concepts in an easily approachable way – no prior knowledge is needed for any session. Sessions are fast-paced and designed to cover a lot of topics (particularly in the afternoon 'Technology Primer' session). The intention is to give attendees an awareness of 'what they don't know' and achieve some understanding of what makes broadcast special and the main concepts and operational and technological terminology.
Session 1: Broadcast Industry Primer (~90 minutes)
Introduces what is/isn't the industry, explains the Broadcast chain and demystifies common vocabulary people may encounter.
What IS the Broadcast Industry
What ISN'T the Broadcast Industry
The Broadcast Chain
Lessons from History
Technology Trends
Trade Shows
Industry Bodies
Buzzwords
The session is suitable for ALL STAFF (admin/non-technical/engineering/developers/services/sales/management).
Session 2: From The CRT to IP: The evolution of video and what you need to know about IP (~60 minutes)
A fast-paced run-through the evolution of broadcast video and how technological decisions made in the early days still impact today's migration to IP. 
Where it all started (analogue raster)
Analogue Video SDI – lots of wasted space
Networking Basics

Packetising data & headers (layer model)
TCP/UDP protocols for sending data
IP Addressing
Multicast / IGMPv2/v3

PTP as the new Genlock
SMPTE 2022-6 ("SDI over IP")
SMPTE 2110 ("Essence Based Flows")
NMOS IS-04 Discovery & Registration
Traffic flow / packet pacing
The session also covers all the basics of IP in broadcast that all technical people should know. Suitable for all technical and semi-technical staff (or anyone with an interest in technology).

Session 3: Broadcast Technology Primer (3-4 hours)
This session packs everything into one intensive session introduced in an easy to understand way. More in-depth training may cover the same topics in 2-4 days but attendees will end the day with an appreciation and general understanding of key technologies and what areas may benefit from greater depth.
Audio Fundamentals:

dB Scales
Components & Connectors
Balanced Lines & Phase Reversal

Digital Audio

Sampling Theory, Quantisation and Coding (AES3)
IP interfaces
Multichannel Audio (incl. Dolby & MADI)
Meters & Loudness (VU, PPM, dBFS, EBU r128)

Video Fundamentals

Interlace/Progressive Scanning & Framerates
High Frame-Rate & High Dynamic Range
Resolutions and Formats
Colour Theory & Colour Spaces (incl. Wide Colour Gamut)
Component Video (RGB >YCrCb)

Digital Video

SDI formats (8/10-bit)
VANC Data, AFD etc.
Video over IP

Other topics depending on time and appropriateness:

HDMI etc. (DVI, HDMI, DisplayPort, EDID, HDCP)
Compression (General, Audio, Video)
Files (Codces & Containers)
DVB Multiplexing (MPEG-TS)
Augmented Reality & VR
More…
This is suitable for all staff in technical, engineering and development roles. Attendance is recommended regardless of prior knowledge. Those with existing knowledge may solidify or correct their understanding and are encouraged to share their experience with colleagues.

Cost
The fee to run the Broadcast Training Day is £1,850 – this is a fixed fee regardless of the number of attendees. It is recommended to limit the afternoon session to 10 people. Travel and accommodation expenses are recharged as incurred (an inclusive fixed price can be provided on request).